Oh hello there, long time no blog! Today we'll be discussing the Atlantic Division, also known as the 90s-- you had such good memories of it as a kid, but now every time you look at it you think to yourself: what the hell was I thinking?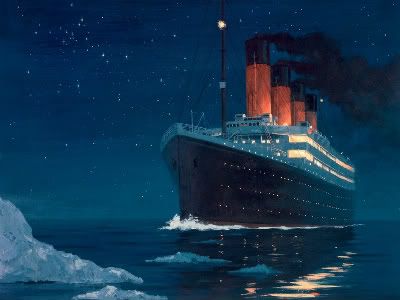 What also looks good on paper and rhymes with Titanic?
(Incidentally, this movie also came out in the 90s.)
New Jersey Devils
Additions: Cam Janssen, Eric Boulton
Subtractions: Brian Rolston, Colin White

Until last year, everyone still had pretty good feelings* about the Devils.